Dividends to dashboards and personal tax to payroll automation.
September 8, 2020
August may not have been filled with European beaches and sunshine, but it's definitely been a busy month at Ember HQ. From dividends to dashboards and personal tax to payroll, we've got an exciting list of new product updates this month – take a look.
Dividend payments are now possible, straight from within the app.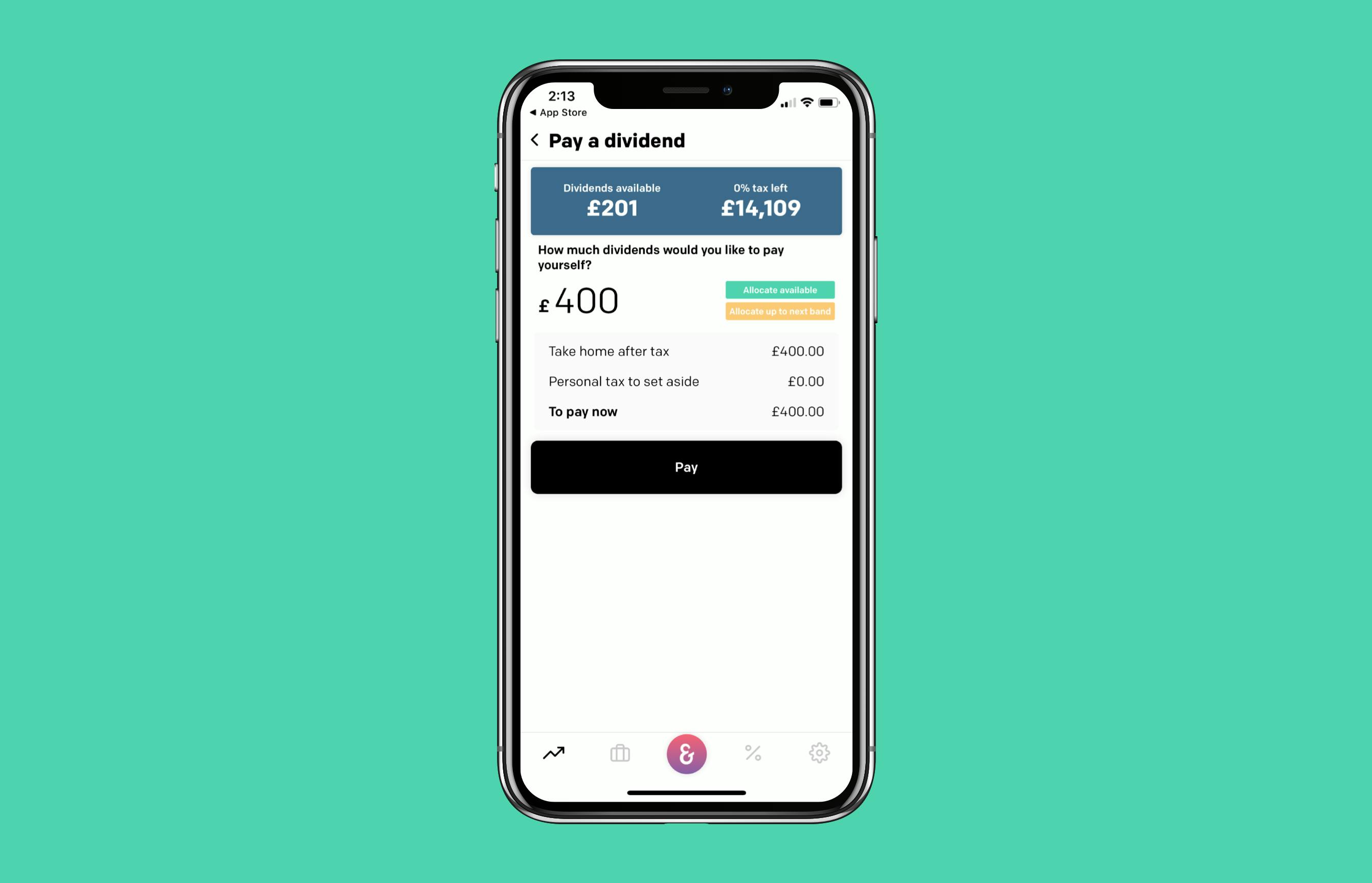 You can now pay yourself dividends without ever having to leave the platform. No more toggling between your banking apps and accounting system; just one smooth and frictionless flow. Make sure to add your personal bank details into Settings before giving it a try. You can access the new payments function from Dividends > Pay Now.
Alongside the payments initiation functionality, we've also built a nice new Dividends menu option, so you can easily understand the tax implications of the dividends being paid, and also how much you can actually withdraw without surpassing your company profits.
The business dashboard is up and running.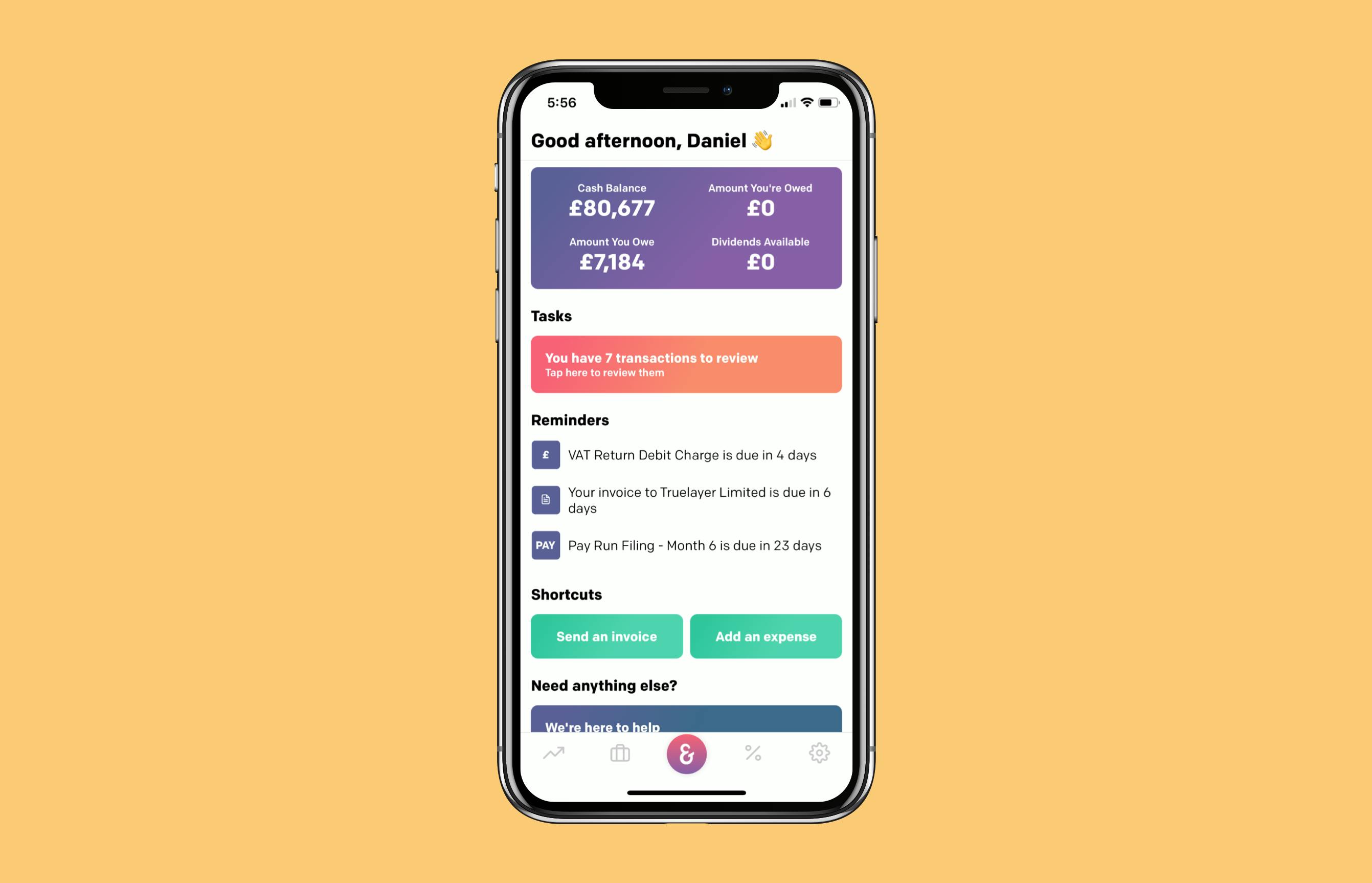 Our users have asked for a central place to manage all their business needs, and we've listened. Your centralised business dashboard is now here, smarter and more colourful than ever. From here, you can finalise payroll setups, see reminders for client and supplier invoices that are nearing due, and be notified of any errors (if they occur) when submitting your RTI.
This is just the beginning of an intuitive, stress-free way to manage your entire business, in just a couple of clicks – much more to come.
The 'Personal Tax Owed' report is now here.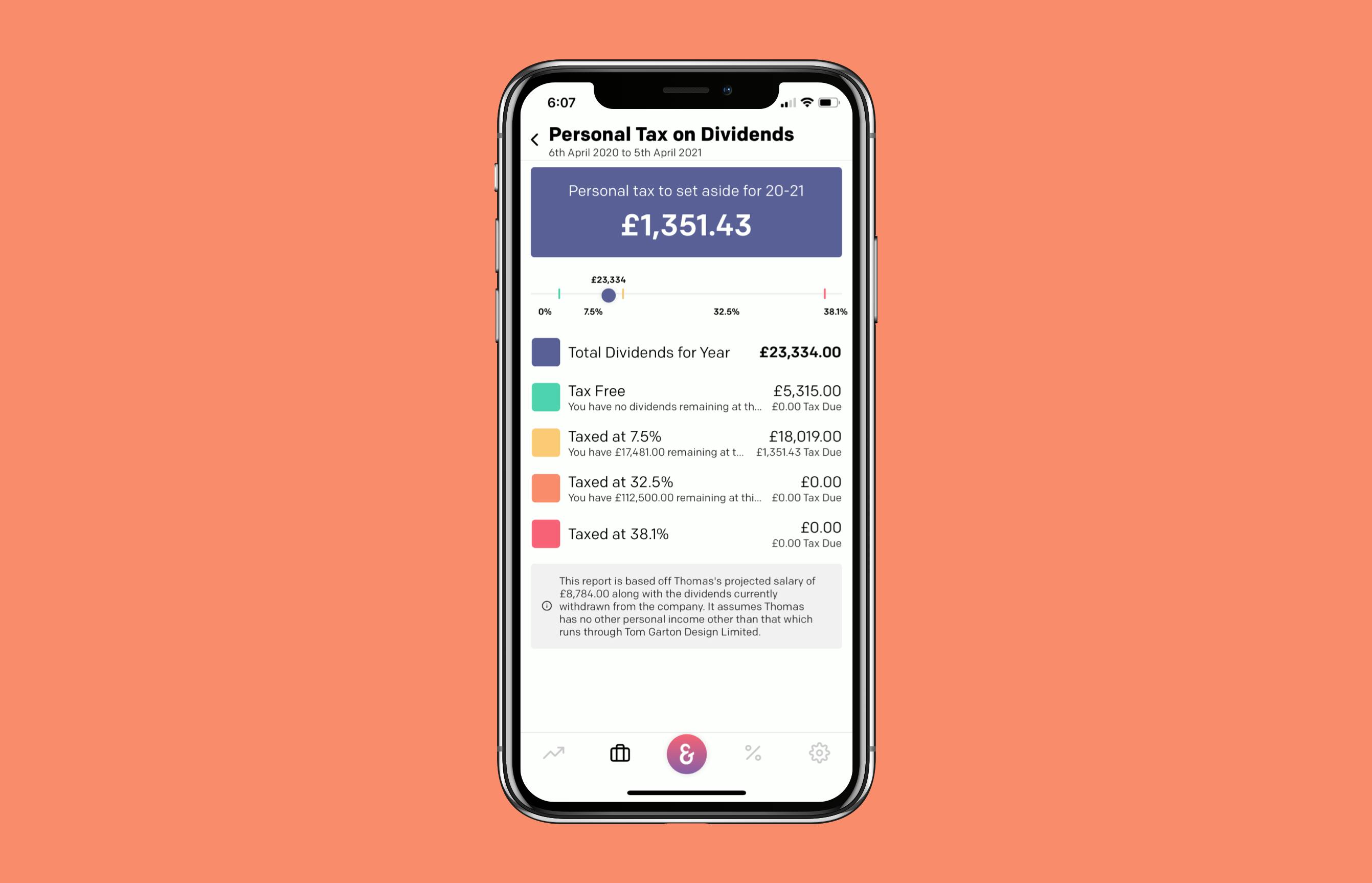 Off the back of user requests, we've built the Personal Tax Owed report: a real time guide as to how much tax to keep aside for your director self assessment, based on the wages and dividends you pay yourself from the company. This is only available for single director companies at the moment.
Payroll automation is live.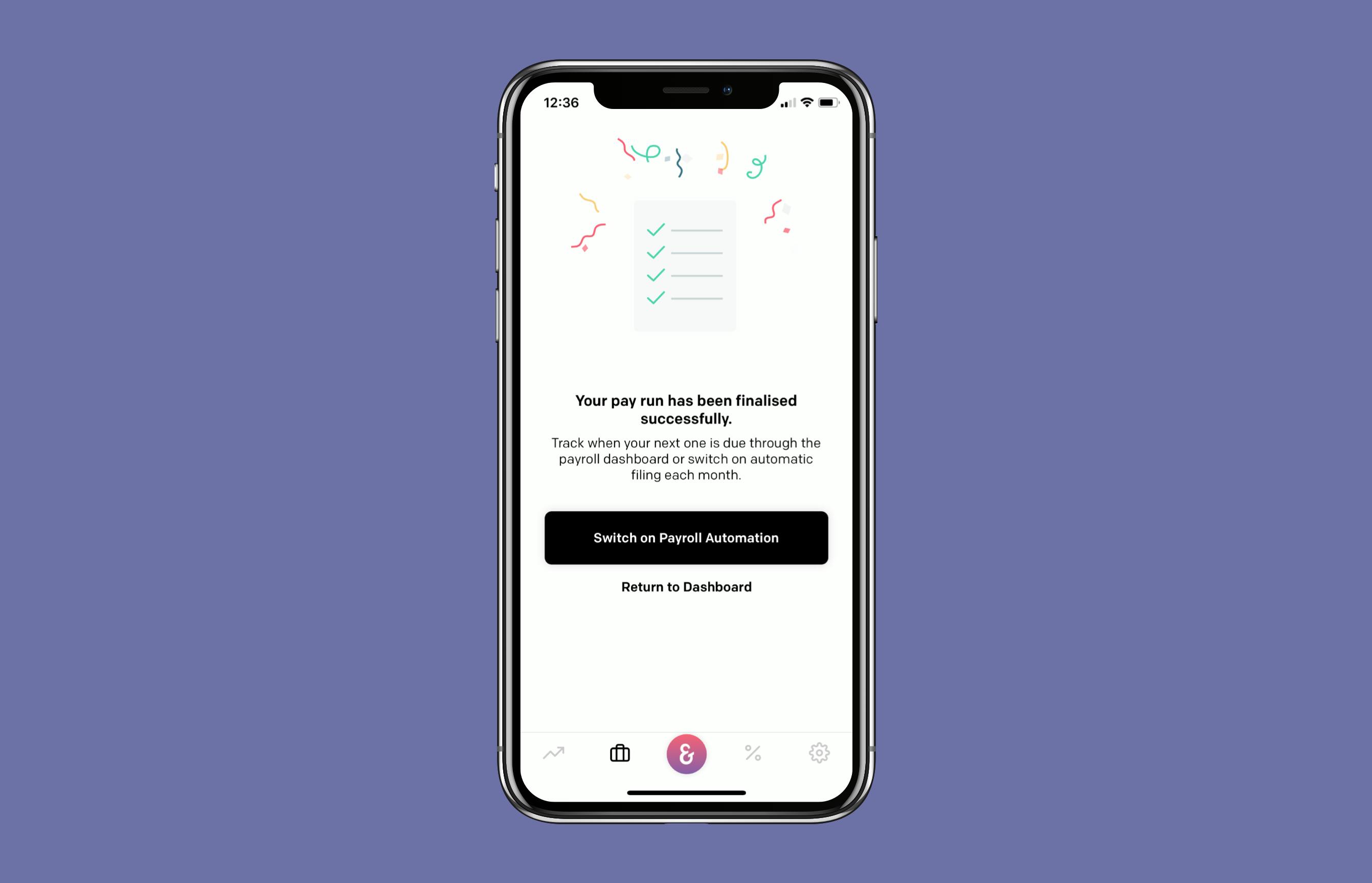 You'll now be prompted to set up payroll automation after processing your first pay run through Ember. With this switched on, your pay run will be automatically processed each month, accounting journals posted and your Real Time Information (RTI) submitted to HMRC. Less time spent on admin = more time spent on building your business. 🚀
If the user hasn't processed a pay run through Ember yet, payroll automation will be hidden.
Other small fixes and improvements...
We've added two separate buttons for Log In vs. Sign Up on mobile, to improve the mobile login and registration processes.
You can now de-register your company for VAT in the app if you are no longer registered, and we also now support the switching of VAT schemes in-app.
We've completed background work on centralising all Marked as Deleted transactions.
You can now make a bank connection inactive as a Super Admin, meaning the bank will be removed from 'Manage' without deleting the transactions that exist for it.
Coming next: Foreign Currency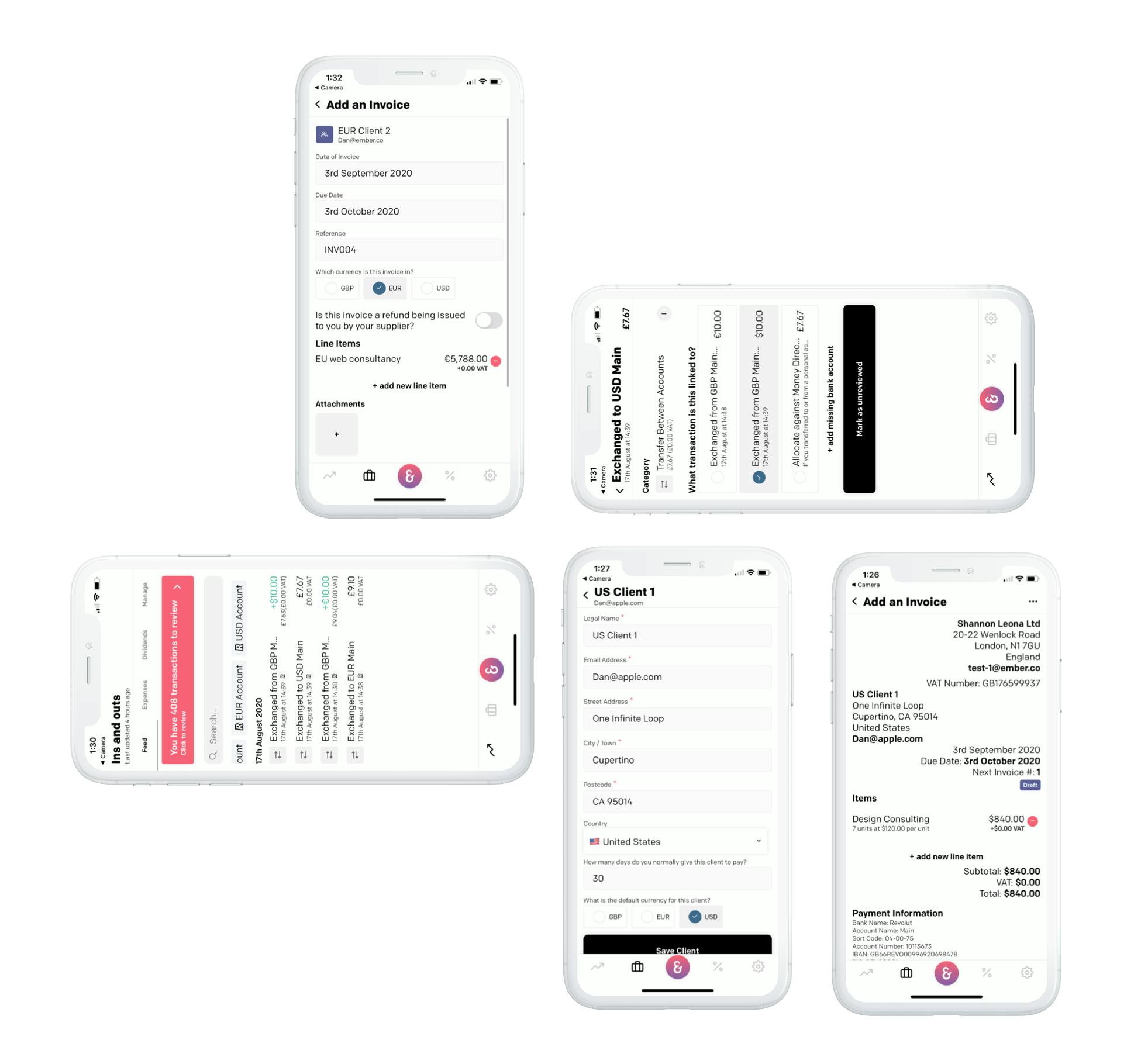 We're taking steps towards being able to support businesses with foreign currency transactions. You can now do the following in the app:
Raise USD or EUR sales invoices to your clients.
Input USD or EUR currency supplier invoices.
Default currency has been added to client and supplier records.
See your converted foreign currency bank balance on the balance sheet in base currency.
FX transactions will now be represented in the foreign currency on the feed.
If you have any questions, queries, thoughts or ideas, drop us a line at [email protected]. We'd love to hear feedback on what's working, what's not, and what you'd like to come next.
If you like what you see, join us today.
We pride ourselves on ease of use and fast paced development to stay ahead of the curve. Join us for beautiful tech and reliable accounting support.