Tools, Taxes and Transactions
April 6, 2021
The last few months over here at Ember HQ have been a whirlwind, so as we step into spring we're excited to share some of our latest product updates with you.
With our brand new product features making managing your business expenditure a breeze, from simplified payroll to new and improved credit card support, we guarantee you'll start the new financial year with a spring in your step.
Payroll matching made even easier.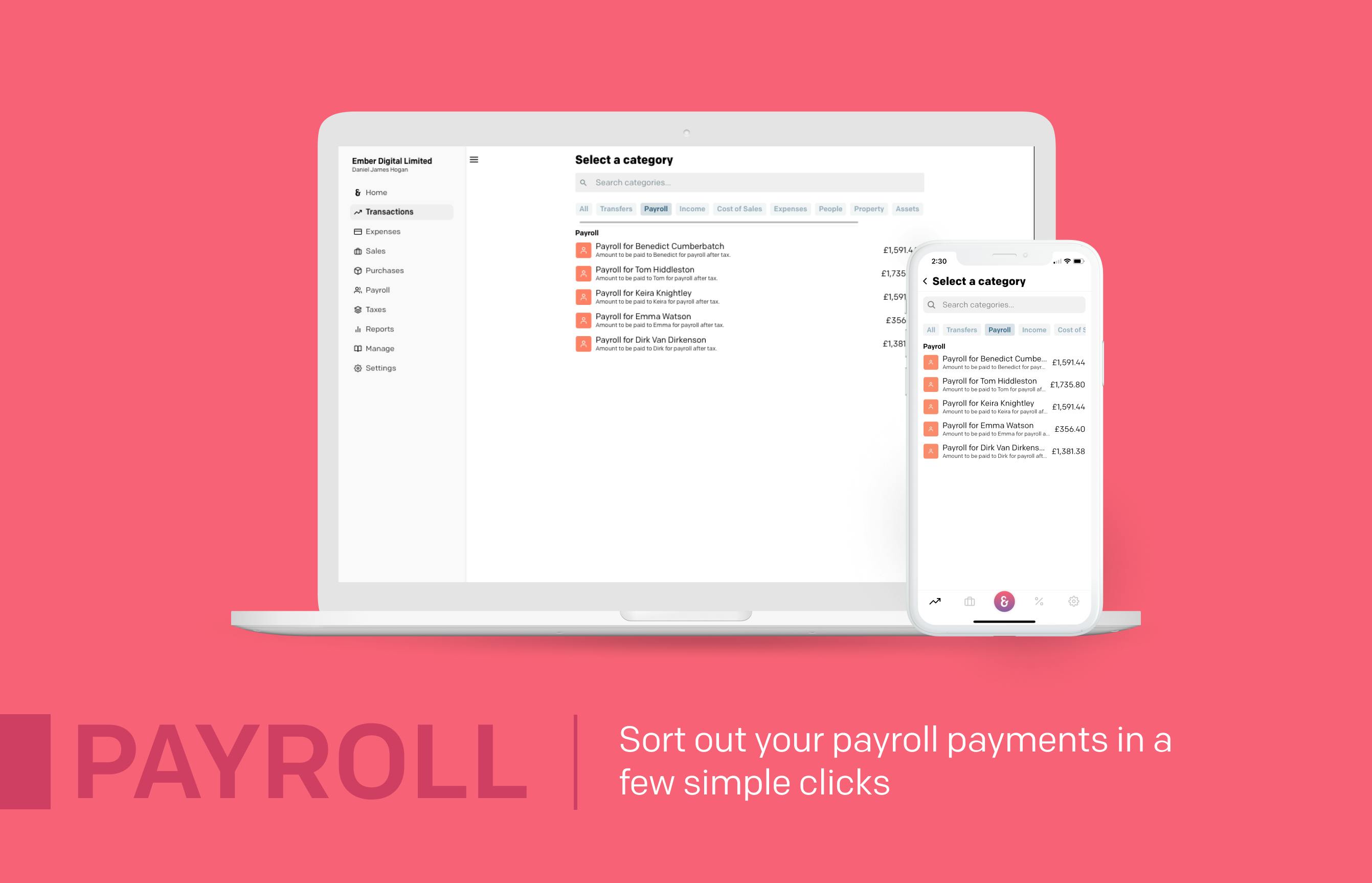 With previous payroll updates including breakdowns of your monthly splits between Gross Salary, PAYE, NIC and Pensions, keeping employee details up to date and viewing all employee payslips, this month we've made matching your payroll payments even easier.
Now, every time you file payroll through Ember, we'll take care of all the time-consuming accounting admin in the background, only showing you which employee needs paying and how much they're owed. When payday rolls around, simply pay the take home amount to your employees and match the transaction in Ember against the relevant payroll line item from the category list.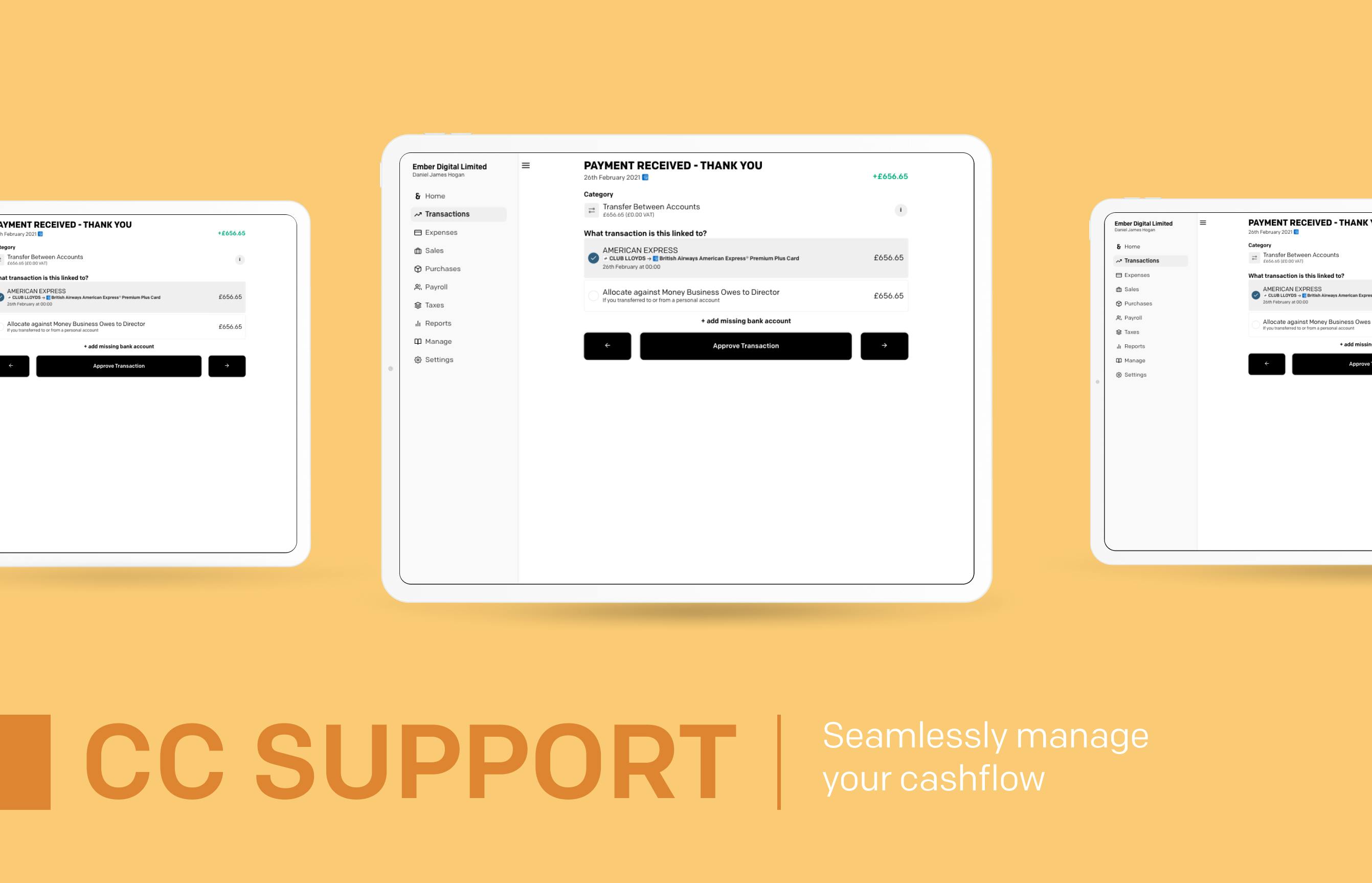 Hook up your business credit card to have full visibility over your outstanding balances and help seamlessly manage your cashflow.
Credit card balances are neatly displayed on the Money Business Owes report, alongside the total amount the business owes and when payment is due. Once you've paid your monthly balance off, categorise the bank transaction as a Transfer Between Accounts and you're all square.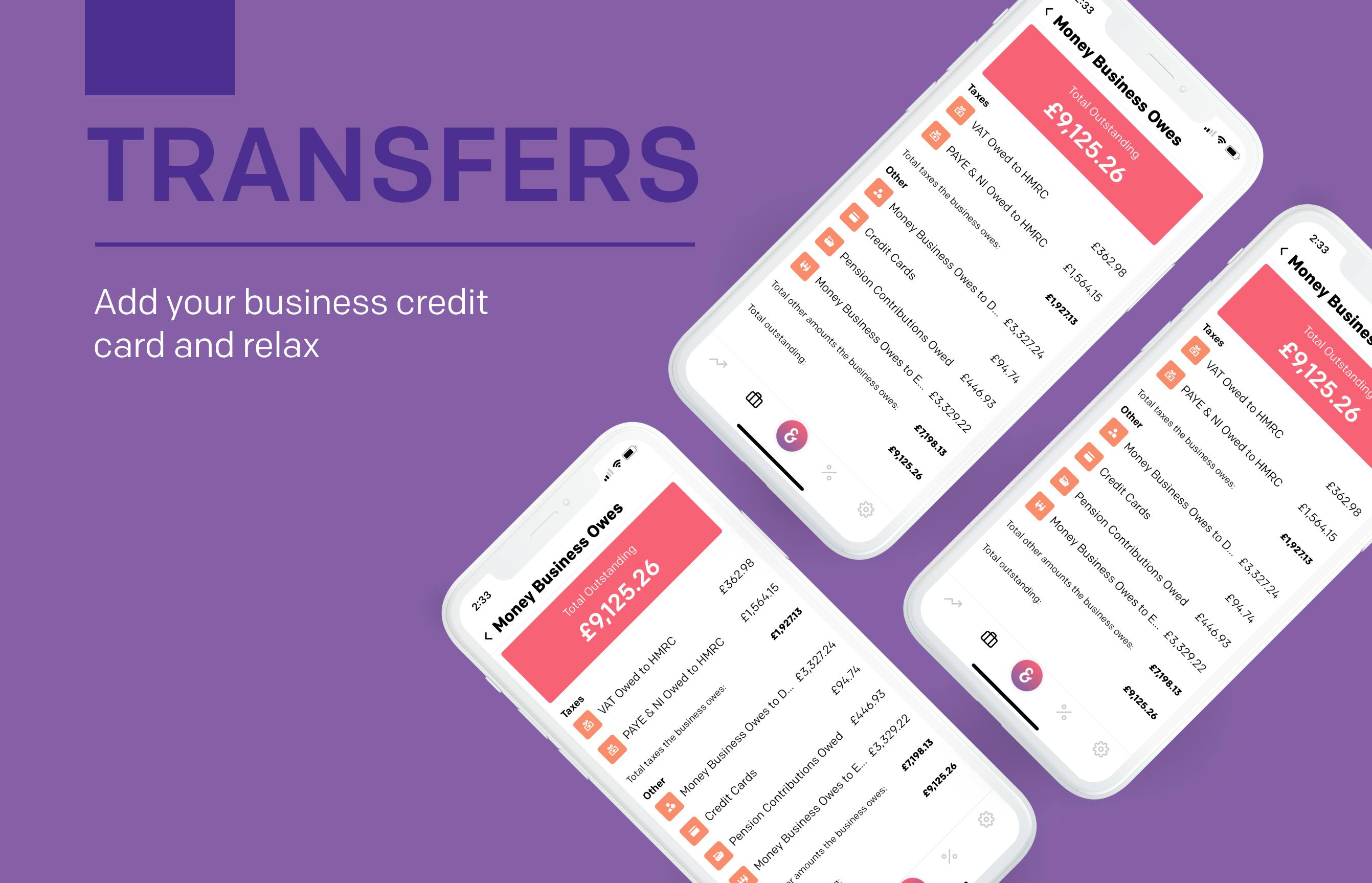 Filter your list by category groupings.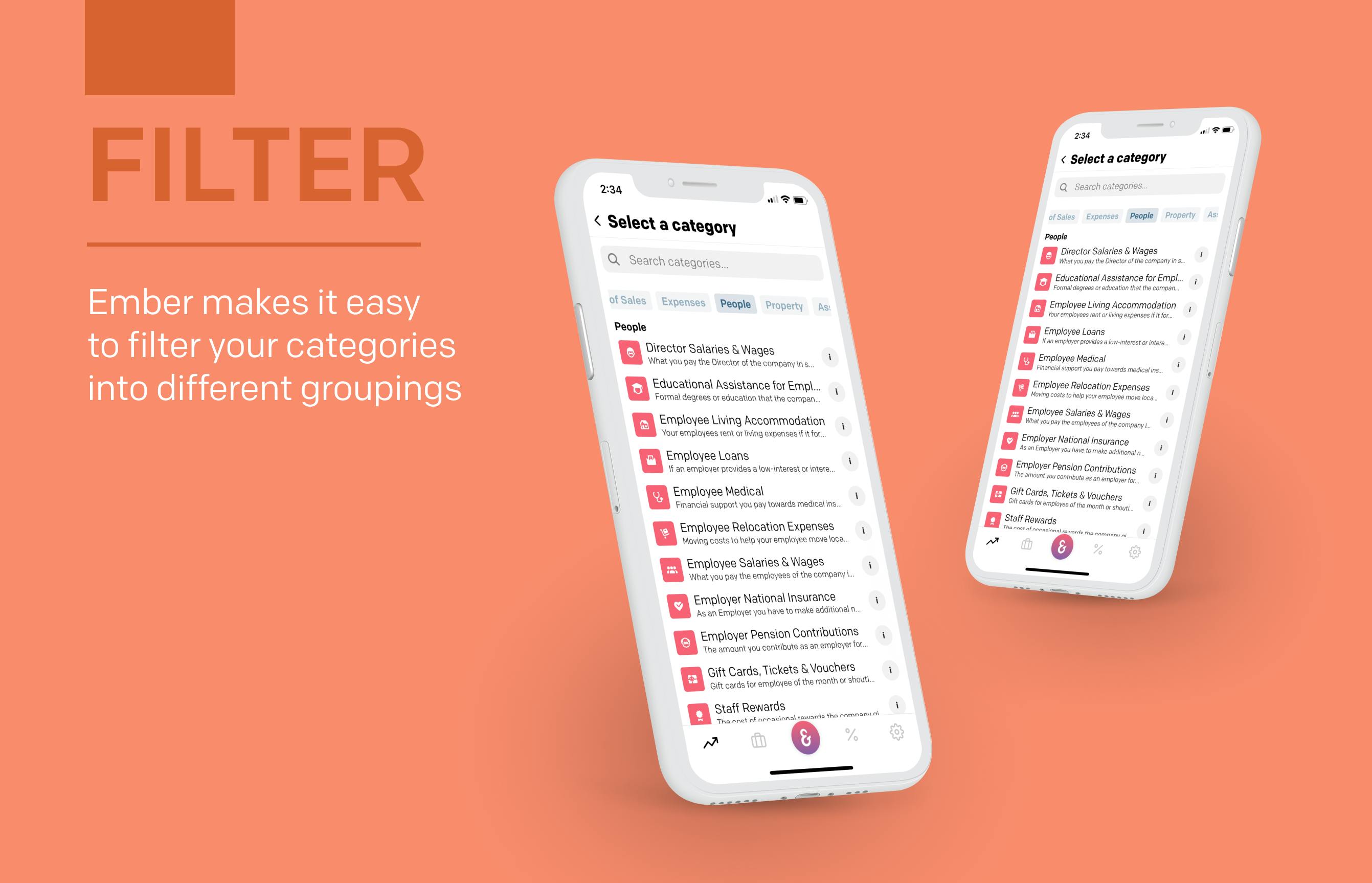 Ever wasted time trawling through long lists of data, looking for that one item? We know exactly how frustrating (and time consuming) this can be, which is why we've made it easier to filter your categories into different groupings (e.g. Income, Expenses, Assets etc.).
You can now export your reports and transactions to CSV.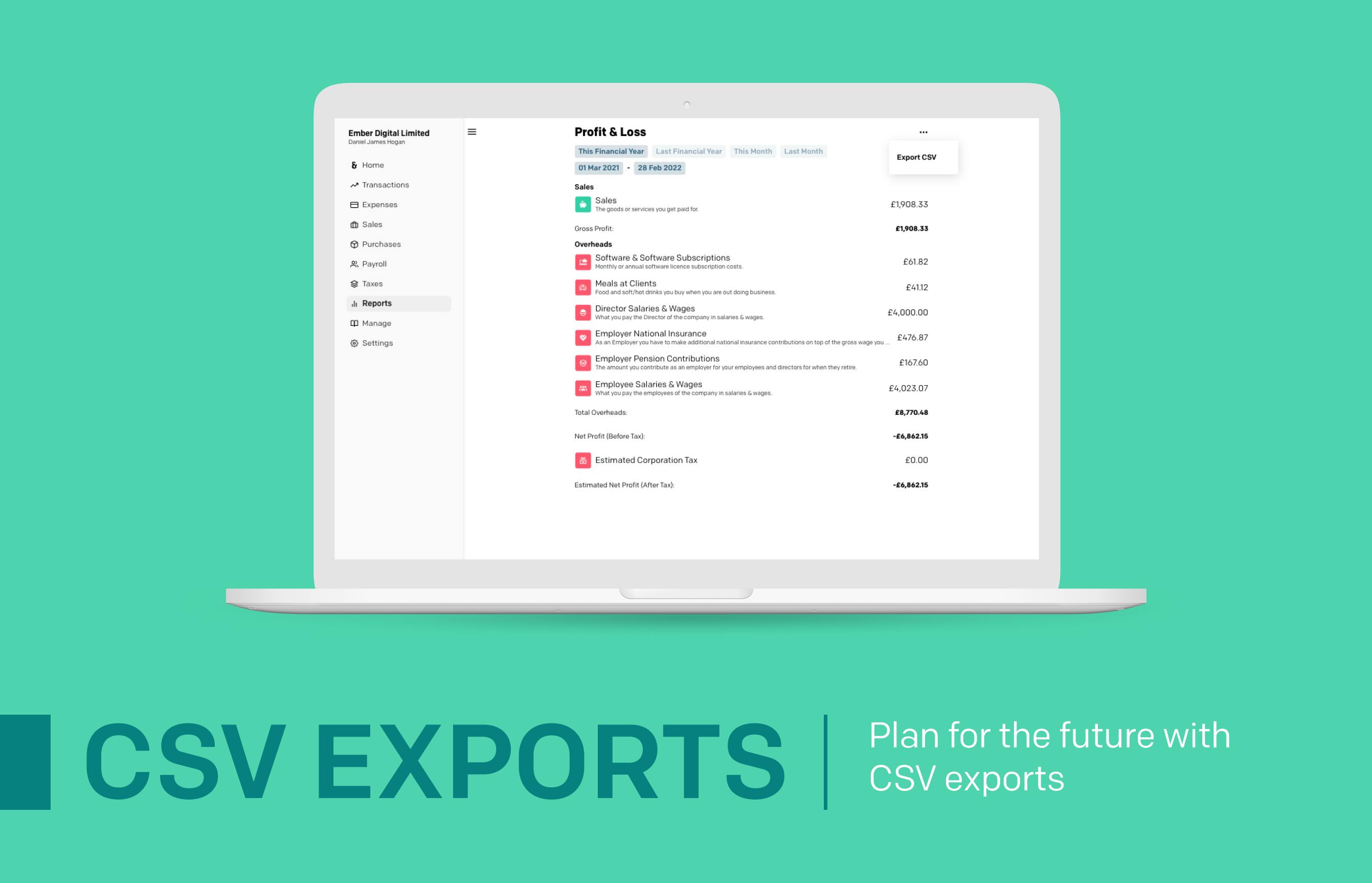 Not only have we made your transactions easier to find, but you can now export both your transactions upon drill down to CSV, giving you access to the raw data at your disposal to help plan for the future.
To do this, simply go to Reports and select the report or drill down list you want to export by clicking on the three dots in the top right corner. You can also target custom time periods by adjusting the filters at the top of the page, or view by financial year with our pre-set options.
Track live totals for each of your categories.
If you're wondering exactly how much you've spent on software subscriptions or office rent for the month, head over to Reports and click on the given category to see a live running total of your transactions. Not only can you search for specific keywords, but the app is also optimised for live currency conversion - no need for calculators here.
A few more exciting things in store 🔮
By the end of this month, we'll be finalising our integrations with some of your favourite platforms, such as:
Shopify. We'll be revolutionising the way business owners with Shopify accounts manage their accounting and tax.
Stripe. Businesses who use Stripe for their billing will be able to sync up all of their invoices, making Ember the single point of reference for all their company sales and subscriptions information.
If you have any questions, queries, thoughts or ideas, drop us a line at [email protected] We'd love to hear your feedback on what's working, what's not and what you'd like to come next.
Read about our other product updates:
If you like what you see, join us today.
We pride ourselves on ease of use and fast paced development to stay ahead of the curve. Join us for beautiful tech and reliable accounting support.