Accounting software for the modern business owner, that cuts out the accounting.
Yep, you heard that right – no more accounting jargon, clunky spreadsheets, piles of receipts or stressful tax returns. Just full visibility of your company's finances in real time, all the time.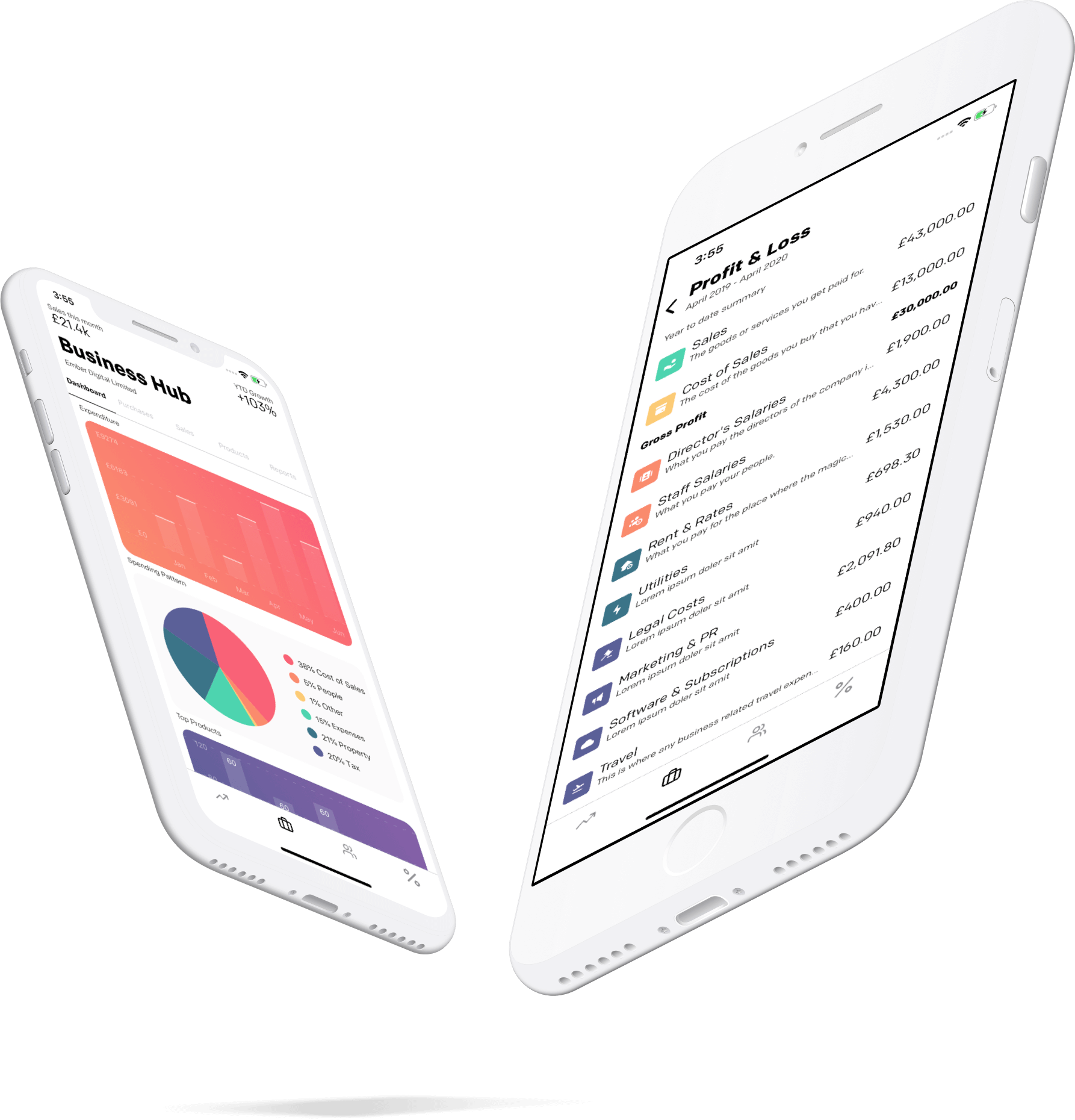 How it Works
We believe tax can be made so simple, anyone can do it! We've broken it down to just three simple steps
Connect
It doesn't matter who you bank with, we make the connections between your account, HMRC and Companies House.
Transact
You go about business as usual: whenever you transact, we automatically classify that transaction into one of HMRC's tax codes.
Submit
When the time comes, we do the sums in the background and submit your taxes to HMRC, all while you focus on getting the job done.
What We Offer
🤗A system built for you
No more need for an accountant – we make it possible for you to handle the whole financial admin in just a couple of clicks.
🌟Tax optimisation
Our clever system lets you know all of the subtle ways that you might be entitled to more of your money back.
🤝Pay yourself
Between salary and dividends, we work out the optimal way for you to get the most bang for your buck every month.
👊MTD ready - Coming Soon
We'll help get you ready for Making Tax Digital (MTD), a new legislation for VAT by HMRC introduced in 2019.
📗Tax filing
We compute all the sums in the background and allow you to submit directly to the tax office.
👨‍💻Knowledgable support
We're on a mission to make legal compliance and tax filing easier, and are therefore always on hand to help.
💸Real balance estimation
You're always able to see your real cash balance instantly, and can be fully prepared for when the next tax bill comes in.
🔔Tax reminders
We'll notify you whenever you have any upcoming tax responsibility to be aware of.
📸Receipt capture
Snap and store your receipts in the cloud so you can finally bin those nasty paper copies.
🛍️Transaction classification
We use an advanced machine learning algorithm to predict which tax categories each of your transactions should fall into.
💰Smart invoicing
Our handy dashboard facilitates seamless invoicing and automates the chasing of debts so you can get paid quicker.
🏷️Receipt categories
Our intelligent camera reads your receipt and analyses how much VAT you can claim back.
Pricing Made Simple
Just like our software, our pricing is easy to understand. Stop paying extortionate amounts per month to your accountant and get Ember.
Limited Company
£39/m
Open Banking Account Feeds
Automated Accounting
Plain English Explanations
Real Time Tax Position
Across Mobile and Web